Victory Garden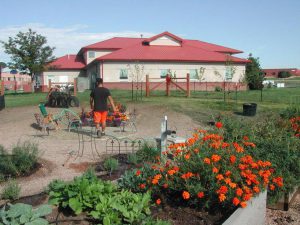 The Victory Garden was created in collaboration with Weld Food Bank and Living by Design in 2013. The opportunity to garden benefits the youth at AHFY in a number of ways. They gain tangible life skills necessary for growing food, and understanding the responsibility that raising plants brings. There are many therapeutic benefits to working the land, such as self-confidence, sense of purpose, teamwork, and expertise, which in turn, encourages leadership. The youth also gain a deeper understanding of where their food comes from, the importance of fresh food, and have the opportunity to give back to the community through our partnership with the Weld Food Bank. This can translate into a resume-booster, positive references, and experience to use in future work endeavors.
The produce is used in our kitchen for a fresh-food menu and for our culinary training program with the Weld Food Bank. This encourages practice of culinary skills and confidence in the kitchen. Any produce we do not have use for, is donated to the Weld Food Bank for their Emergency Foods Boxes and/or Kids Café programs.
Cooking Classes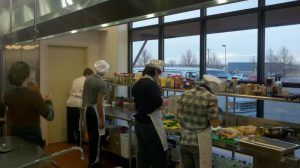 The youth have also participated in cooking classes through Weld Food Bank. They learn how to prepare fresh and healthy meals from the produce in the garden. Additionally we have partnered with Wise Acres to grow hydroponic lettuce. The youth volunteer their time helping grown the lettuce which in turn is donated to local non-profit organizations.